New York Islanders Daily Links: Charles Wang Out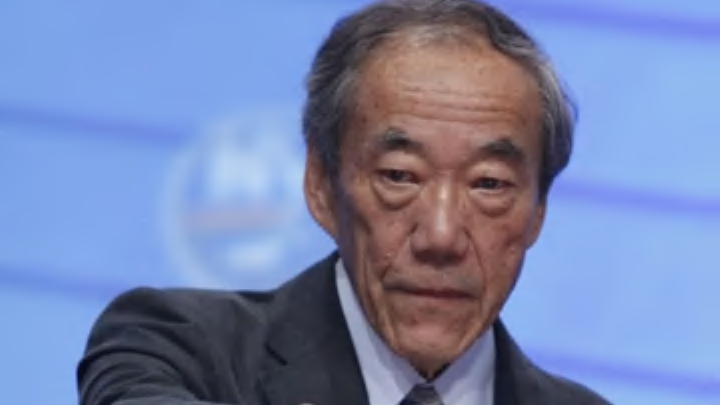 Jun 24, 2016; Buffalo, NY, USA; New York Islanders owner Charles Wang on stage during the first round of the 2016 NHL Draft at the First Niagra Center. Mandatory Credit: Timothy T. Ludwig-USA TODAY Sports /
A look around the web at the most recent New York Islanders news. Make Eyes On Isles your go to website for all things Islanders.
Not only does today mark the first day of free agency for the NHL, it is also a historic day for the Islanders. Long time owner Charles Wang is no longer the majority owner of the team. Peter Schwartz  shared his positive views on Charles Wang.
His argument was that even though Wang may not have always made the right decisions, but he actually cared about the team. He brought up some of the trades that were made early on in his tenure like Michael Peca and Alexei Yashin.
Looking back I'm not sure I would call the Alexei Yashin trade and signing necessarily a good move by the Wang era but I get Schwartz's argument that Wang was at least looking to spend.
The money spending or lack there of down the stretch of his run as majority owner was my issue. I don't blame him for the move to Brooklyn, he had the Lighthouse project so I put a majority of the blame on that to the politicians involved.
Ledecky and Malkin take over as majority owners. I'm interested in seeing how or if their tenure will change the ways of this franchise.
Have an Islanders link you want to share? Tweet it at us @EyesOnIslesFS with #MyIsles to be featured in our daily links.
The Islanders have been hosting free agent Andrew Ladd. Ladd helped the Blackhawks to a Stanley Cup before going to Atlanta/Winnipeg. He had 25 goals last year and could be a nice veteran addition to play next to John Tavares (Newsday)
According to mlive.com the Detroit Red Wings have shown interest in Frans Nielsen. Ansar Khan believes they would be willing to go 5 years at $5 million a year. (mlive)
Next: Losing Frans To Free Agency Would Be Terrible
Today's Slapshot believes the Islanders were right for not trading Travis Hamonic for Taylor Hall. It would've sent a bad message to the locker room (Today's Slapshot)