New York Islanders Daily Links: Kings Of Queens?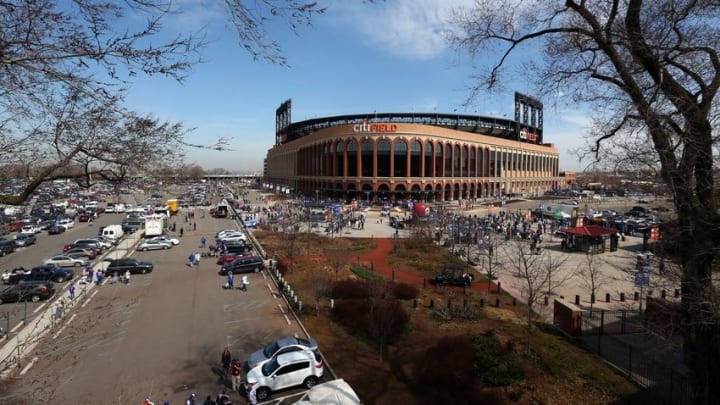 Apr 13, 2015; New York City, NY, USA; General view of Citi Field before an opening day game between the New York Mets and Philadelphia Phillies at Citi Field. Mandatory Credit: Brad Penner-USA TODAY Sports /
A look around the web at the most recent New York Islanders news. Make Eyes On Isles your go to website for all things Islanders.
From out of the clouds, on what would normally be a slow Thursday of Islanders news, we got hit with a surprise. The New York Islanders are considering moving to Queens with the help of the New York Mets.
Bloomberg dropped this story, and it immediately sent Isles Twitter into hysteria. It completely caught people by surprise and it became the most talked about thing in 'Isles Land'.
We had a quick reaction go up right after it happened, and then this morning we had another perspective from someone who lives in New Jersey.
Everyone else has thrown their two cents in, so here's my thoughts; if this is a feasible option for the Islanders I think they should do it. It brings them closer to a majority of their fanbase which is on Long Island.
It would also put them back into their own building. The Barclays feels like it's Nets first, concerts second and the Islanders third. It'd also be kinda cool to have the Mets and Islanders in the same area as well.
You could take the LIRR if you so pleased or you could drive, for someone like myself it won't be the 10 minute drive to the Coliseum, it usually takes me 25 minutes to drive to Citi Field. That then enables people to tailgate which is an aspect people miss from NVMC.
Have an Islanders link you want to share? Tweet it to @EyesOnIslesFS with #MyIsles to be featured in our daily links.
The Islanders will play 6 national games on NBC. via team website (Islanders)
We took a look at who had the better contract between Nikolay Kulemin and Mikhail Grabovski (Eyes On Isles)