New York Islanders Roundtable: The Isles Need Fixin'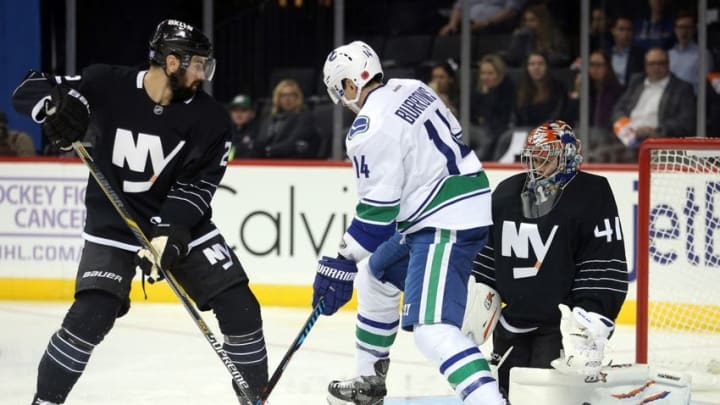 Nov 7, 2016; Brooklyn, NY, USA; New York Islanders goalie Jaroslav Halak (41) makes a save in front of Vancouver Canucks left wing Alex Burrows (14) and New York Islanders defenseman Nick Leddy (2) during the first period at Barclays Center. Mandatory Credit: Brad Penner-USA TODAY Sports /
Jan 7, 2016; Brooklyn, NY, USA; New York Islanders center John Tavares (91) reacts after being denied on a power play against the Washington Capitals during the second period at Barclays Center. Mandatory Credit: Brad Penner-USA TODAY Sports /
Chris Lizza
If I could wave a magic wand and fix one thing for the New York Islanders it's the power play. The Islanders power play has been beyond anemic. Somehow the Islanders are ranked 24th (11.4%) and not dead last.
Last season the New York Islander's power play was efficient to the tune of 18.3%. Good enough for a mid-table finish at 17th. This season it seems the Islanders are lost without the 14 power play goals generated by Kyle Okposo and Frans Nielsen.
The bottom line for the Islanders extra man unit is there aren't enough pucks to the net. All good power plays have movement and make the penalty killers constantly move and expose the fact they are a man short. Watching the games you hear  Butch Goring say there aren't enough pucks to the net. Pucks to the net will create movement and opportunities. 
With the skilled players the Islanders have both upfront and on the blue line, they should have at least a solid power play. If the Islanders did, a lot of those one-goal losses would be wins.