New York Islanders Can Win 2017-18 Stanley Cup If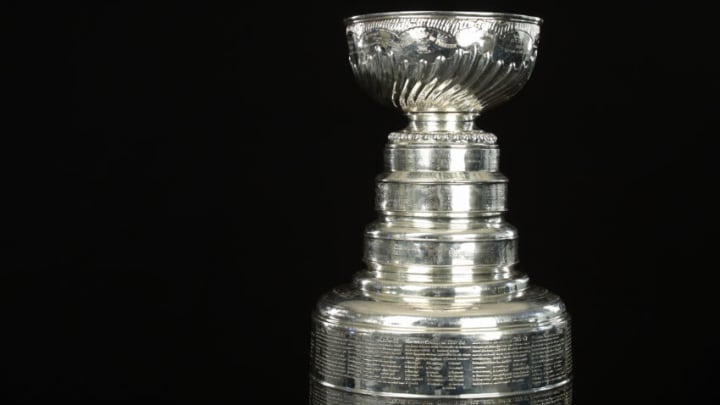 LAS VEGAS, NV - JUNE 21: The Stanley Cup is displayed during the 2017 NHL Awards and Expansion Draft at T-Mobile Arena on June 21, 2017 in Las Vegas, Nevada. (Photo by Bruce Bennett/Getty Images) /
LAS VEGAS, NV – JUNE 21: The Stanley Cup is displayed during the 2017 NHL Awards and Expansion Draft at T-Mobile Arena on June 21, 2017 in Las Vegas, Nevada. (Photo by Bruce Bennett/Getty Images) /
What stands in the way of the New York Islanders winning a Stanley Cup in 2017-18? What needs to happen for this team to complete the drive for five, some 35 years later?
The New York Islanders have been waiting to lift their fifth Stanley Cup banner for over 34 years now. Since the loss to the Edmonton Oilers in the 1984 Stanley Cup finals we've been waiting.
It's a long time to wait, not as long as some other franchises in the league; lookin' at you Toronto. In those 34 years, we as fans have had to endure a lot. From moving arena's to absentee owners, to fake owners, and austerity measures on the playing roster that are only now starting to wear off.
The team is finally starting to spend to the upper deck of the salary cap, and it's generally paying off. Last year being the exception, although if Garth had fired Capuano…..we'll get to Garth later.
So what stands in the New York Islanders way from winning a Stanley Cup this year? Think about things internally, as in, what the team can do to win. Don't focus on the other 30 teams in the league.
What do the Islanders need to do to win a Stanley Cup this season?