New York Islanders Can Win 2017-18 Stanley Cup If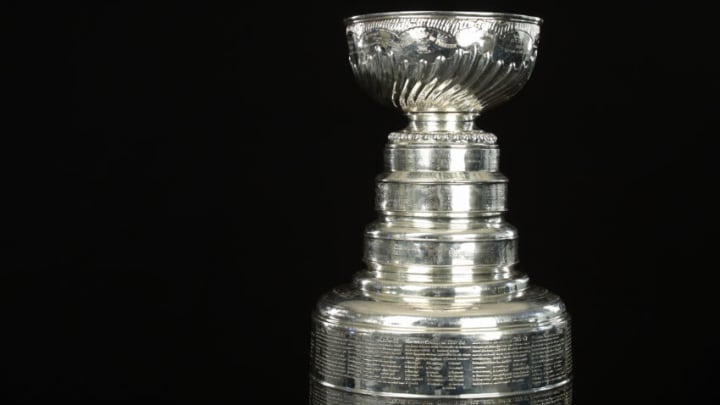 LAS VEGAS, NV - JUNE 21: The Stanley Cup is displayed during the 2017 NHL Awards and Expansion Draft at T-Mobile Arena on June 21, 2017 in Las Vegas, Nevada. (Photo by Bruce Bennett/Getty Images) /
NEW YORK, NY – OCTOBER 26: Mathew Barzal /
The Kids Have to Be Alright (Forwards)
I'm going to split this into two categories, between forwards and defensemen, because both will be given different levels of responsibilities.
By kids, I'm simply referring to Mathew Barzal and Joshua Ho-Sang. Both need to be exactly what fans and management expect them to be. Of course, this is all under the assumption that they make the team out of training camp. Which shouldn't be an issue for either of them.
Through the course of this offseason, we've pinned over Josh Ho-Sang's ability and numbers with articles about his shooting percentage and his zone entry skills. But, as some of our readers have rightfully pointed out on social media, that's over a 21 game sample size. I need and want to see more from him.
Must Read: Ho-Sang Amongst NHL Best In Carry Ins
In 2017-18 he has to continue performing at that rate. Who knows what the Islanders are going to get from Josh Bailey now that he's been moved to the second line. I still think he'll be fine, but there's a seed of doubt fueled by eight years of sub 50 point seasons that tell me otherwise. And then what Andrew Ladd, he ended the season well, but who knows if we'll see that season again.
Barzal needs to come in and not only be comfortable but take the reigns of whatever line he's going to be placed one, whether that be the second or third line.
With the New York Islanders situation at center being what it is, they need Barzal to step in and fill the hole left by Frans Nielsen, at the very least on 5on5. Barzal has to step up and contribute to that second wave offense, think of something like 40 points. Add that to the mix of scoring depth the Islanders already have and there's a potent offensive force here.