New York Islanders Can Win 2017-18 Stanley Cup If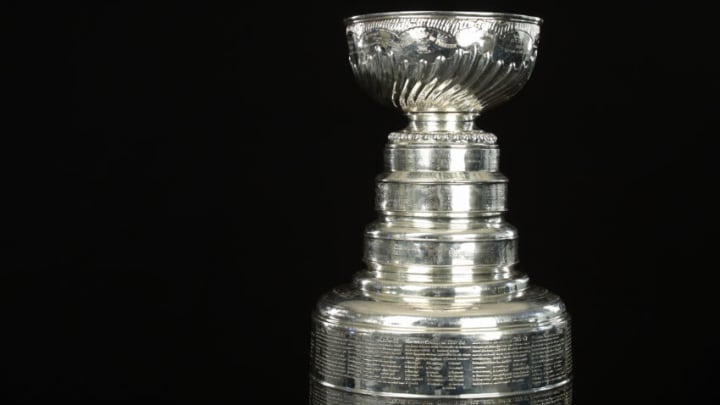 LAS VEGAS, NV - JUNE 21: The Stanley Cup is displayed during the 2017 NHL Awards and Expansion Draft at T-Mobile Arena on June 21, 2017 in Las Vegas, Nevada. (Photo by Bruce Bennett/Getty Images) /
CHICAGO, IL – JUNE 24: Garth Snow of the New York Islanders attends the 2017 NHL Draft at the United Center on June 24, 2017 in Chicago, Illinois. (Photo by Bruce Bennett/Getty Images) /
Garth Needs to Stop Being "Creative"
From carrying three goalies to keeping a coach well after his shelf life had expired and even failing to call up the two players they could have used when they needed then – that's a reference to Jaroslav Halak and Ryan Pulock – Garth Snow needs to stop venturing off the beaten path of GM'ing.
Last seasons failures, a season where the Islanders missed the playoffs for the first time in three seasons, can be largely attributed to the actions of the Islanders GM.
There's a time and place to 'experiment' if you will. But this season Garth needs to use whatever GM skills he has appropriately. It's not the time to make foolish mistakes or risky gambles.
Garth Snow seems to have the faith of John Tavares, for reasons. He can't erode that faith by shooting from the hip.
Maybe Tavares is so loyal that in the end it doesn't matter. Maybe he signs no matter what. But do you want Garth Snow to test that blind faith? I didn't think so.
Next: Let's Run Barzal Over Trading for Duchene
Its a big if, I know. But to be fair 30 teams compete every year thinking they could win the Stanley Cup. I give a pass to Vegas, it's year one. Their expectation should be to be entertaining and hope for a good draft pick going into year two. The New York Islanders should have the eye on the ultimate prize. And with these four factors going their way, they just might get there.