Editorials
New York Islanders: Kevin Connolly, From Entourage, Is Garth Snow's Biggest Fan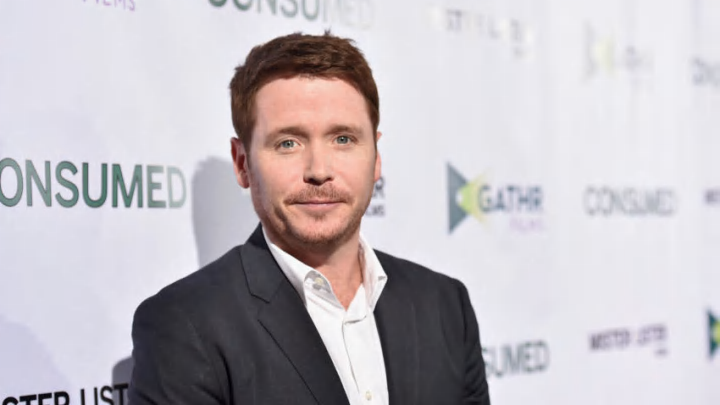 BEVERLY HILLS, CA - NOVEMBER 11: Actor Kevin Connolly attends the Los Angeles premiere of Mister Lister Films' 'Consumed' at Laemmle Music Hall on November 11, 2015 in Beverly Hills, California. (Photo by Alberto E. Rodriguez/Getty Images) /
New York Islanders General Manager Garth Snow may have found his biggest fan, and quite possibly his last standing supporter.
Twitter is a wonderful place. Somehow after years of entertainment, the website is still free of charge to users, and today we were once again reminded of the website's genius. Today, it was in the form of Kevin Connolly, yes the actor from Entourage, dropping crazy New York Islanders takes.
It all started when a fan asked Connolly to hop on the Snow must go bandwagon. Then the tweets and really poor takes started flying.
Let's take a look:
I mean where do I begin. I'm sorry to tell you Kevin but drafting John Tavares isn't an accolade. Anybody could've done that. Same goes for drafting Mathew Barzal, he fell in the Islanders lap after they were forced to move Griffin Reinhart (drafted fourth overall) because he was a bust.
Apparently not being able to add talent in the late round, like the third round like what Dan brought up, isn't fair criticism of the world's greatest General Manager that is Garth Snow (please sense the sarcasm).
Connolly also still thinks Michael Dal Colle "will be a player" so it's probably safe to assume he still puts out milk and cookies for Santa.
Then finally, he drops a "No forward depth? Umm…That's ridiculous." Actually, what's ridiculous is the New York Islanders bottom six has combined for 99 points on the year while the top six going into tonight's game combined for 324 points. That, is in fact, the exact opposite of depth.
Next: 10 Step Plan To Fix The Islanders
Kevin Connolly must be on the payroll, I've never seen so many spin zones trying to push a positive agenda. Just another day in Isles land…