NY Islanders News
New York Islanders Daily: Brandon Davidson Puts Puck In Own Goal Again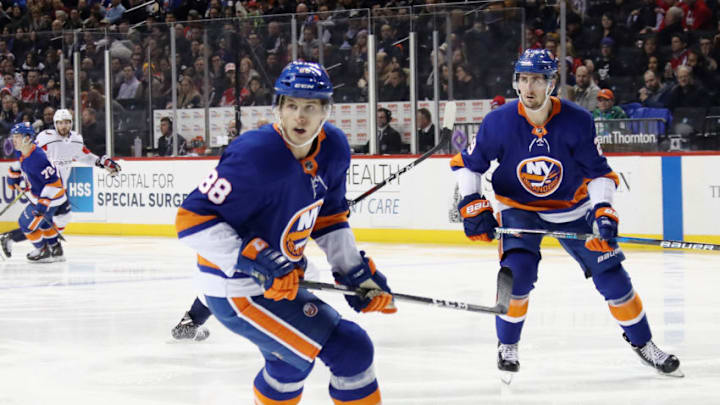 NEW YORK, NY - MARCH 15: Brandon Davidson
For the second night in a row, Brandon Davidson put the puck in the New York Islanders net. Usually, you want to avoid scoring on your own net.
With the New York Islanders officially out of a playoff spot, it seems the entirety of the fanbase is on the same page. It's time to tank the rest of the way and get the best odds possible in the draft lottery.
It's not only Islanders fans who are on the same page, apparently, word has reached Brandon Davidson who had a puck go off of him and in for the second game in a row last night.
Take a look at what happened against Ottawa yesterday:
A completely unnecessary move from Davidson. Jaroslav Halak was in perfect position to make a play on the puck and Davidson got his stick on it and it went right past Jaro. You can't make this stuff up folks.
Ultimately the Islanders would get one back shortly after thanks to Andrew Ladd. Fans were then mad at Andrew Ladd for scoring, something they normally would be thrilled with. Davidson made it interesting last night, but not even the Tank God could stop the Islanders from winning yesterday.
Isles Tweet Of The Day
Our Stuff
Highlights: Islanders win vs Ottawa
The New York Islanders spoiled the tank late with a 4-3 win over the Ottawa Senators late in the season. All thanks to Andrew Ladd.
Next: Starting Lineup From Traded Draft Picks
Analysis: Don't buy Nick Leddy plus-minus stat
This is going to be my passionate response to the claim that New York Islanders defenseman Nick Leddy is bad. He ain't. The stats are bad. …And maybe his teammates.