New York Islanders Absolute Failure at 1999 NHL Draft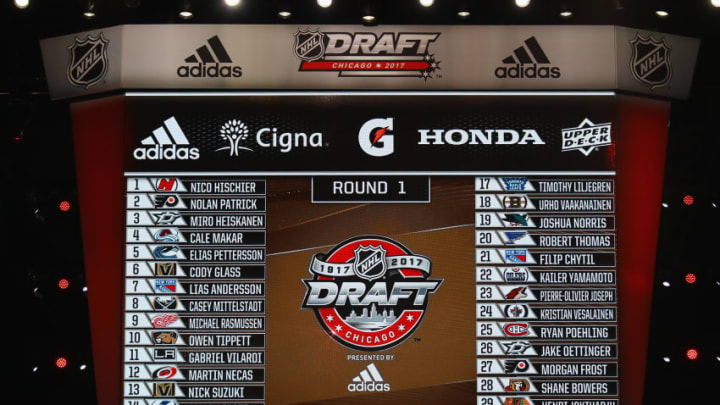 CHICAGO, IL - JUNE 24: A general view of the first round draft picks board during the 2017 NHL Draft at the United Center on June 24, 2017 in Chicago, Illinois. (Photo by Bruce Bennett/Getty Images) /
BUFFALO, NY – JUNE 25: (l-r) Former New York Islander players Ken Morrow and Mats Hallin attend the 2016 NHL Draft on June 25, 2016 in Buffalo, New York. (Photo by Bruce Bennett/Getty Images) /
28th Overall – Kristian Kudroc (Pick no.4)
The Dallas Stars had just won the Stanley Cup. Contentiously but still they won it. For their win, they got the 28th pick at the 1999 NHL draft. And they didn't want it.
They ended up trading it to the Islanders for their second round (32nd overall) and the Isles third-round (96th overall). The Isles never signed him to a deal and eventually, Kudroc left in free agency for the Tampa Bay Lightning.
That means within two years, and with four (FOUR!) picks in the first-round of the 1999 NHL Draft the New York Islanders didn't have a single pick left.
They would eventually load up with veteran players like Alexei Yashin and Michael Peca and actually make the playoffs in back-to-back seasons. And that's it.
After putting all of their eggs in the 1999 NHL Draft the Islanders failed miserably. They got absolutely nothing to show for it. It's probably the worst draft day ever in the NHL.
Next: The Isles Future Core Is Here Now
Leave it to the New York Islanders to mess up four picks in the first round of the draft. A few had some OK NHL careers, but all were no longer wearing blue and orange within two seasons.