NY Islanders News
New York Islanders Daily: Barzal Will Finish With At Least PPG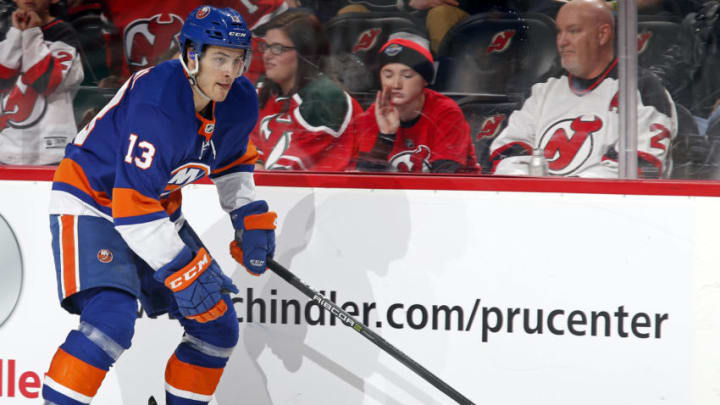 NEWARK, NJ - FEBRUARY 24: Mathew Barzal
The New York Islanders rookie Mathew Barzal guaranteed he'd finish with at least a point per game with his performance on Tuesday night.
The best thing about this year has been Mathew Barzal. If you can find any silver lining in this otherwise dreadful New York Islanders season it's Barzal's emergence as a star, yeah that's right I called him a star, in this league.
Barzal had three points in the Islanders win over the Flyers giving him 82 on the 2017-2018 season, his rookie year in the league. Not only is Barzal locked into a point per game over the season no matter what he does over the next two games, he also locked up the Calder Trophy.
No one expected Mat Barzal to catch on this quickly, and boy has he proved any doubters of him wrong. Barzal trails Evgeni Malkin's rookie point total by just three points. If Barzal finishes strong, good news he seems to light it up against the Rangers, he can surpass Malkin who has put up over 100 points three times in his career.
That's a pretty darn good name to be associated with for Barzal. The last rookie to finish with over 82 points or more in a season was actually Malkin in 2006-2007 when he finished with 85 points like we mentioned earlier.
Yes, Barzal could be a potential replacement for Tavares if he left, but clearly, a duo of Tavares and Barzal can be almost as effective as Crosby and Malkin. Barzal's Calder season in an otherwise lost year could be the saving grace for keeping John Tavares.
Isles Tweet Of The Day
Our Stuff
Editorials: Islanders are represented at Summer World Championships
The World Championships is a second-rate hockey tournament but as New York Islanders fans it's the only shot we have at seeing our players play hockey past the beginning of April. And this summer won't be any different.
Next: Worst Trades In Islanders History
Editorials: Islanders failure at 1999 Draft
Is it possible to lose the NHL Entry Draft if you pick in the top five? What about if you get three picks in the top 10? The New York Islanders did just that in 1999 and failed miserably.