Recent Islanders signings: The Good, The Great and The Ugly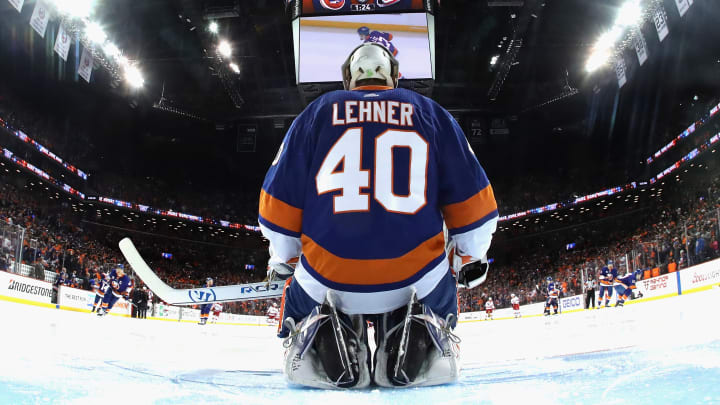 Carolina Hurricanes v New York Islanders - Game Two / Bruce Bennett/GettyImages
THE UGLY
Though the front office may have hit on a couple of goalies, when it comes to forwards, the team has missed over and over. Even though his time with the Islanders ended up being quite disappointing, the signing of Andrew Ladd at least brought some excitement to the fans.
After missing out on signing Steven Stamkos, the organization ultimately turned to former Winnipeg Jets captain, Andrew Ladd. After losing Kyle Okposo to Buffalo and Frans Nielsen to Detroit, Ladd signed a seven-year $38.5 million contract on the first day of free agency in 2016.
The organization was about to begin its second season at the Barclays Center and needed to add a winger to play alongside Tavares. Ladd, a former Stanley Cup winner, was expected to bring leadership along with goal-scoring to the Islanders' top six.
Carolina Hurricanes v New York Islanders / Bruce Bennett/GettyImages
Neither of the two ultimately came to fruition. In Ladd's first two seasons with the Isles, he played 78 and 73 games, respectively. After that, he only appeared in 28 games for the remainder of his time in blue and orange. He finished his time with the organization tallying only 39 goals and 32 assists before he was eventually sent to Arizona in a cap dump.
As this year's free agent crop is dwindling, the islanders are going to have to look at the trade route and make a "hockey trade" as general manager Lou Lamoriello put it, to have some sort of impact on the current crop of players.